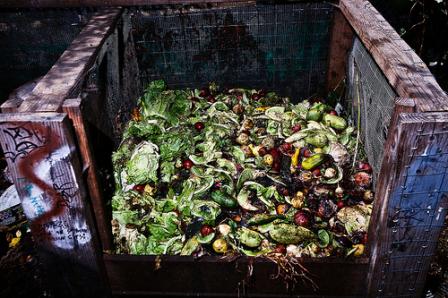 Global Food-Report [PDF 1MB]
Feeding the 9 Billion: The tragedy of waste
By 2075, the United Nations' mid-range projection for global population growth predicts that human numbers will peak at about 9.5 billion people. This means that there could be an extra three billion mouths to feed by the end of the century, a period in which substantial changes are anticipated in the wealth, calorific intake and dietary preferences of people in developing countries across the world.
Such a projection presents mankind with wide-ranging social, economic, environmental and political issues that need to be addressed today to ensure a sustainable future for all. One key issue is how to produce more food in a world of finite resources.
Today, we produce about four billion metric tonnes of food per annum. Yet due to poor practices in harvesting, storage and transportation, as well as market and consumer wastage,
it is estimated that 30–50% (or 1.2–2 billion tonnes) of all food produced never reaches a human stomach
. Furthermore, this figure does not reflect the fact that large amounts of land, energy, fertilisers and water have also been lost in the production of foodstuffs which simply end up as waste. This level of wastage is a tragedy that cannot continue if we are to succeed in the challenge of sustainably meeting our future food demands.
Der Report wurde verfasst von der britischen
Institution of Mechanical Engineers (IME)

imeche.org
Dieses Werk ist unter einer
Creative Commons-Lizenz lizenziert.
rageo - 10. Jan, 11:12 Article 2045x read